Halloween, Childhood and Magic
This day – October 31st – Halloween has brought me back to my early childhood through memory.
It was magic for me! As a hypersensitive, already bookish, artistic child, my dreams came alive on this night.
I am the 4th of nine children (2nd girl after my eldest sister and two brothers) For Halloween, this fact created a built in "Charlie Brown" like gang wandering through the streets of our neighborhood in Northwest Washington as we treat or treated with home made costumes and pillow case bags for as long as we could. Returning home, we ate the spoils from our candy haul until we collapsed into our night dreams.
What do I mean by magic? Do I mean creativity?
Do I mean developing the ability to create your own story –  even as a child?
Perhaps,  I mean allowing imagination to exist, to grow, to be nurtured.
Or, it may mean to create something undefinable that carries meaning. – A sense of a something that is being created from nothing.  Magic?
This Halloween, I share my friend, Theresa Martin's work as an example of an artist who continues to nurture her imagination to create meaning in a magical way.
Thank you for reading. Happy Halloween.
The End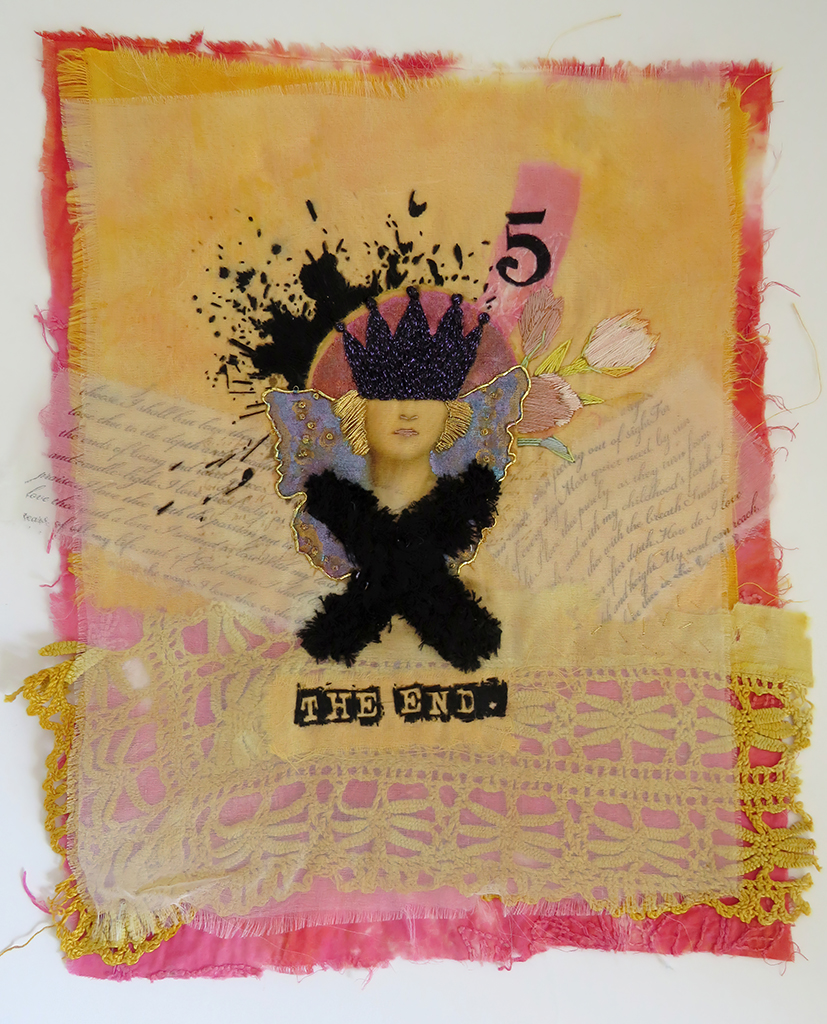 ( Tap on the image to magnify, Tap out to go back to the full image.)