Art Consulting, Artist Representation, Marketing & Curatorial Support
Featured
Summer Show at Small House Gallery
The Ostinato and Coda Series by Sarah J. Hull
July 5, 2022 – August 15, 2022
Goodwin House, Alexandria, Virginia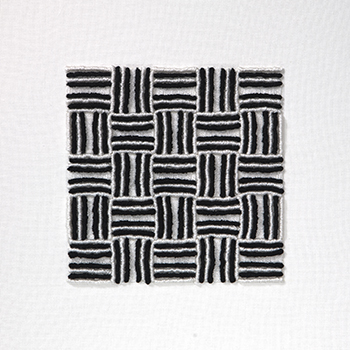 Ostinato.14
Silk, Cotton
8 x 8 in
$700.00
Services for Studio Artists include:
Marketing and PR support
Website strategy and production
Social media – training and strategy
Design and content development
Writing – artist statements, articles, proposals
Exhibition planning and strategy
Curatorial support and exhibition planning
For Art Collectors
If you are interested in developing an art collection for yourself or your organization, watch this space over the next few months.  I'll be posting articles about how my husband and I started collecting and share thoughts on the process of building and maintaining an art collection. Collecting is done for many reasons. It's both a  personal and professional passion. Reach out for coaching on starting your journey.