Artist Talk for Open Latitudes: Mixed Media by Alonzo Davis and Chee Keong Kung
Date: Saturday, July 15, 2023, 2-4PM
Location: Workhouse Center for the Arts, Vulcan Gallery W-16, Lorton, Va.
GPS Address:  9518 Workhouse Way Lorton, VA 22079
We hope that you will join us this coming Saturday for an insightful conversation into the creative processes of Alonzo Davis and Chee Keong Kung at the Workhouse Center for the Arts in the Vulcan Gallery.  There is plenty of parking at Lorton – North and South Parking Lots.
If this is your first time coming out to Workhouse,  please check the campus map as well as the visitors information on the website.
Look for the Love Size on the campus central quad.
The exhibit is on the first level of the building W-16.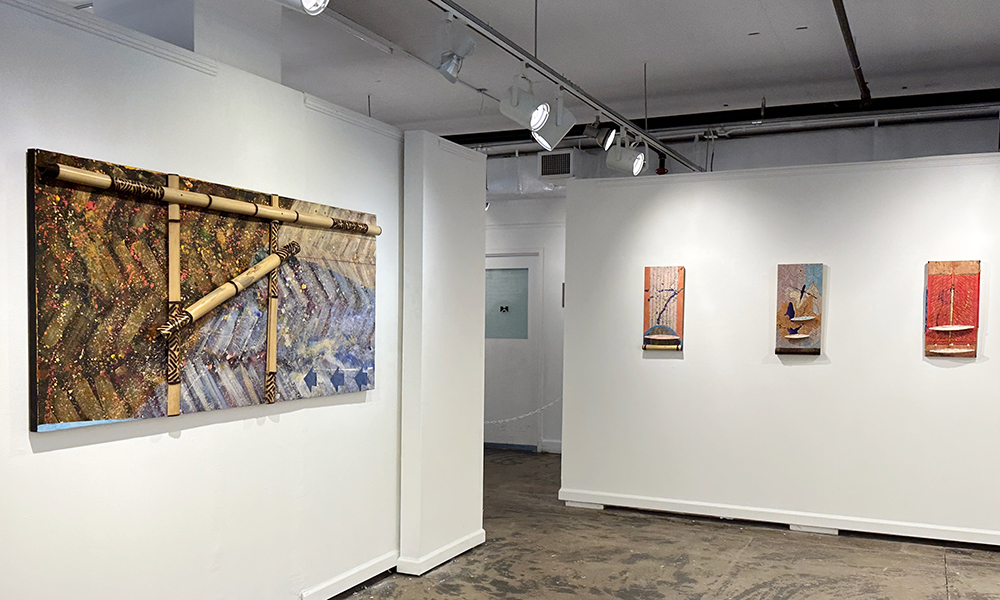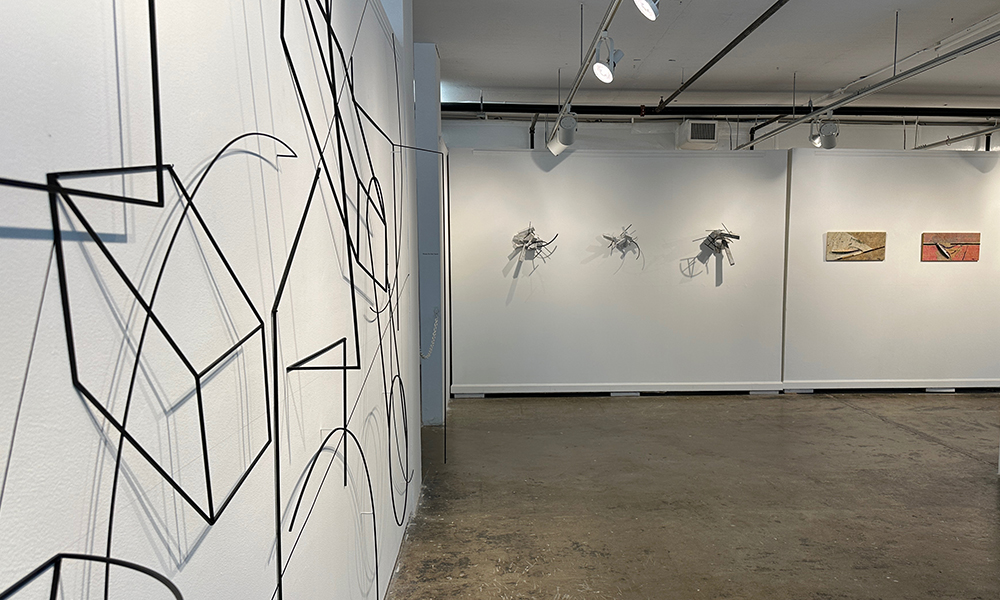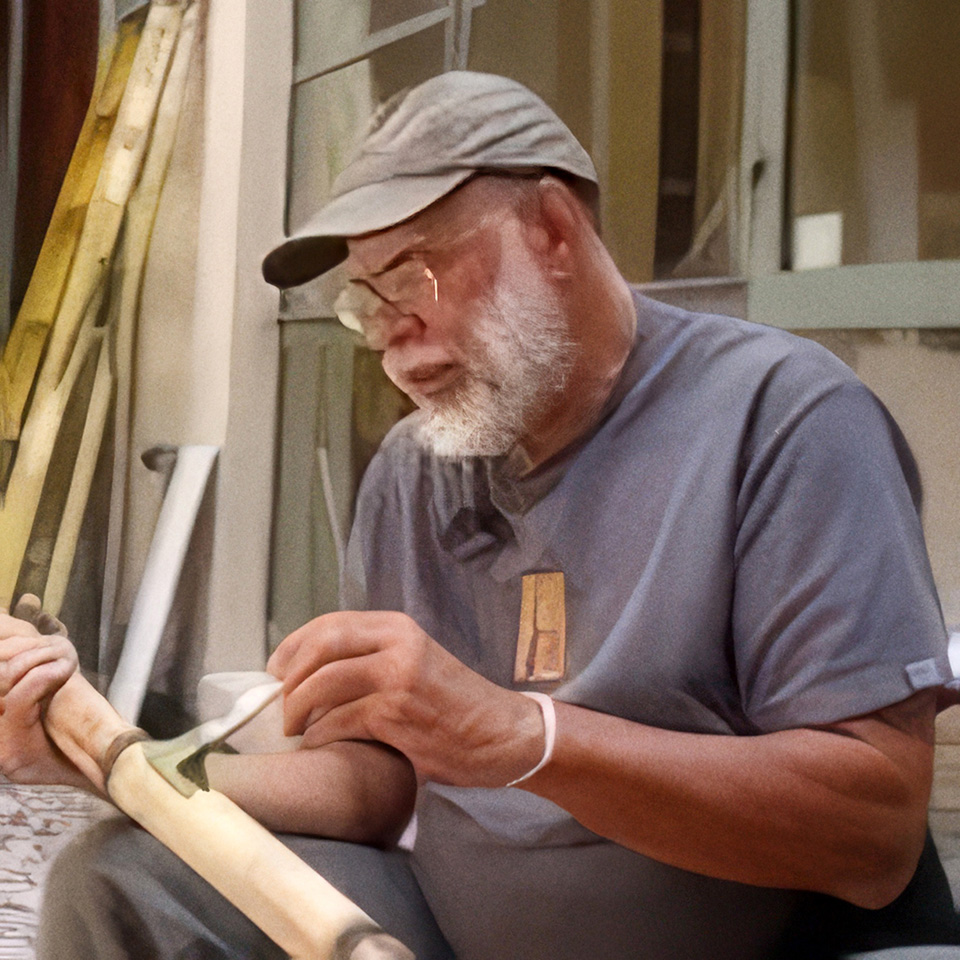 Alonzo J. Davis
Alonzo J. Davis' career as an artist spans four decades.  A native of Tuskegee, Alabama, Davis moved with his family to Los Angeles in his early teens.  After acquiring an undergraduate degree at Pepperdine College he earned an MFA in Printmaking and Design at Otis Art Institute.  Influenced early on by the assemblagists, Davis soon took wing and began to experiment with a variety of mediums, techniques and themes. At the suggestion of artist and former professor, Charles White, Davis began to produce prints and paintings in series.
While he was inspired by travel to Africa, the Caribbean and American Southwest—the colors and patterns of the Pacific Rim cultures also seeped into Davis' artwork.  During the '70's and early '80's, Davis' involvement in the California mural movement culminated with the 1984 Olympic Murals project.  His Eye on '84 is one of ten murals on the walls of the downtown Los Angeles Harbor Freeway.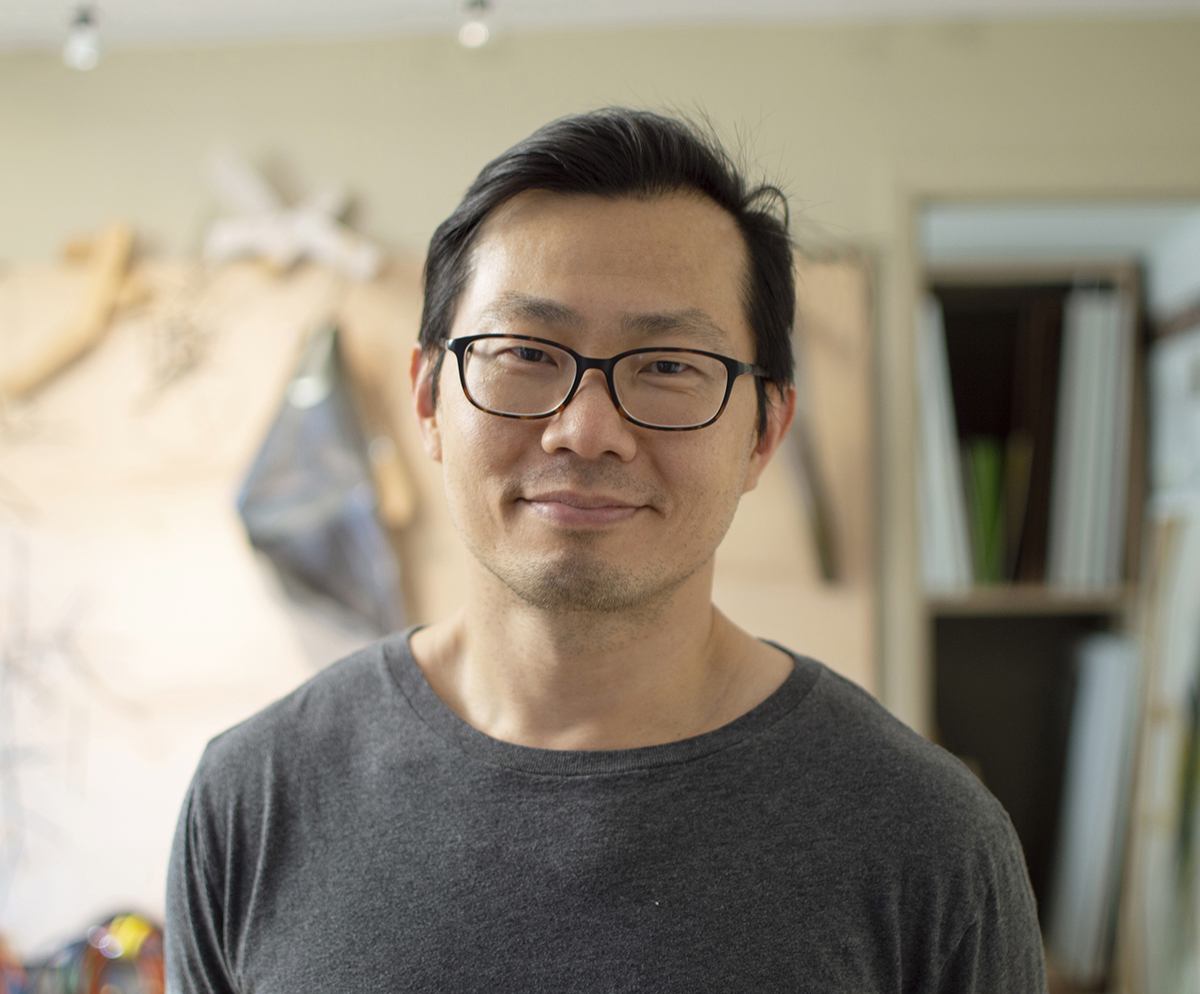 Chee Keong Kung
Geometry and gestural mark-making are integral to Kung's practice that is rooted in his training in art and architecture. Kung grew up in Singapore, where the rich diversity of cultures has indelibly shaped his approach to artmaking. He works with an evolving vocabulary informed by the cultural milieu and observations from natural and man-made environments. Kung is interested in the emotive resonance that grows out of the act of intent seeing and remembering. His process relies on discovery and invention while navigating the spaces between light and shadow, depth and flatness, and motion and stillness.
Kung's works are in private, corporate, and institutional collections, including The National Museum Art Gallery of Singapore and The DC Commission on the Arts and Humanities.  Born in Singapore, Kung studied art & architecture at the University of Houston and real estate at Cornell University.  He lives and works in McLean, VA.